​​​​The notion of abandoned or unclaimed property is a reality of stock ownership in the United States. If property is deemed abandoned, the state will take custody, and issuer holders and plan administrators must comply or risk incurring penalties and state audits.
Georgeson's Cindy Nisley is the featured speaker for this Equity Expert podcast hosted by the National Association of Stock Plan Professionals (NASPP), speaking on the topic of escheatment and equity plans. The 20-minute podcast provides an understanding of escheatment and expert insight on why employee plans administrators must be diligent. Learn:
How escheatment affects equity plans
How an issuer's employees are impacted by escheatment
Key risks/exposure facing issuers when records are not kept up to date
Trends in the regulatory environment for due-diligence and reporting​​
Best practices to avoid escheatment


​About our speaker:
​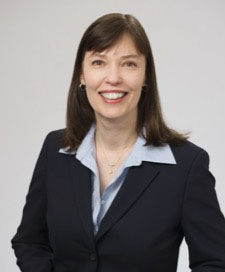 Cindy is President of Georgeson​'s unclaimed asset services. Georgeson offers unclaimed property consulting and a full suite of pre-escheat location and unclaimed asset products including PostMerger CleanUp™, Shareholder CleanUp, and Unclaimed Asset Programs. Ms. Nisley is also responsible for the oddlot business as well as supporting Computershare's dividend reinvestment plan, direct stock purchase plan, and employee stock purchase plan trading through Georgeson Securities Corporation (GSC). She also serves as a director on the board of Computershare Trust Company, N.A. and the board of GSC.
To learn more, please contact us​.​​​​
​